Cash and trash are not only rhymes!
Cash and trash not only rhyme when it comes to business. You can get cash from selling your junk. How? European Wreckers Bayswater is a business which buys your damaged cars from you and gives you the money instantly. You don't have to worry about spending money on your rusty vehicles anymore. Instead, you can make more cash from them. The only condition is, your car should be European.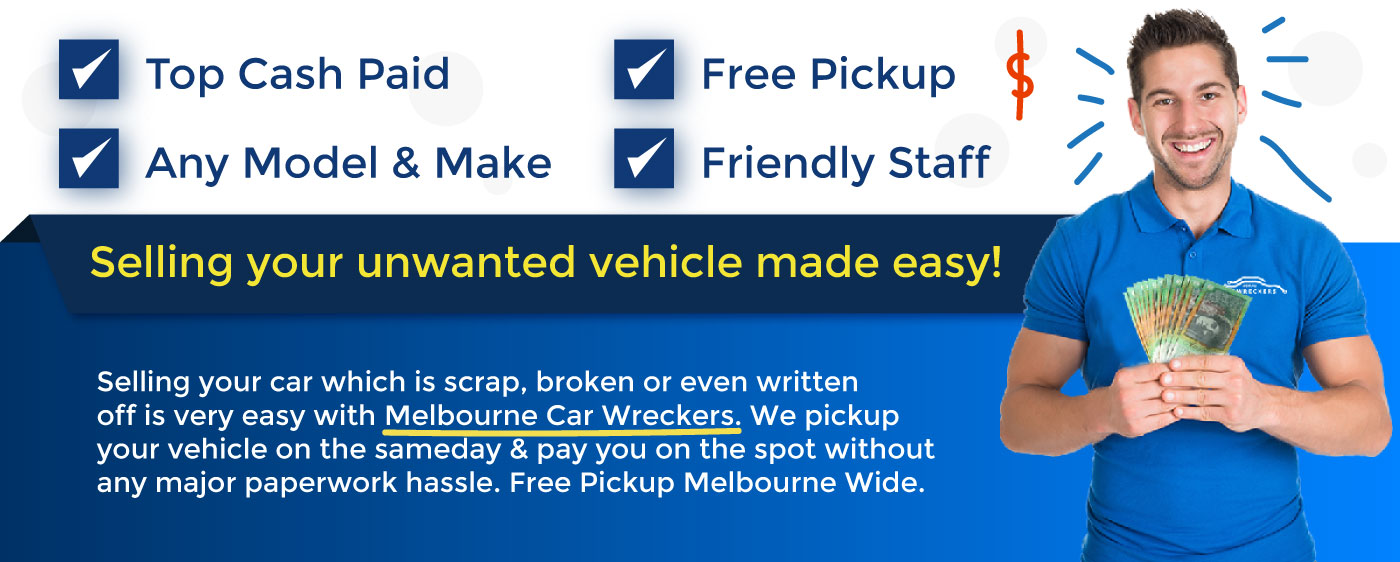 Why Choose European Car Wreckers?
Why would you choose us from all the other wrecker companies? Well, we offer complete honesty to our customers, and we don't have any hidden terms and conditions. Before we give you the fixed price of your car, we analyse it and check how much of the car's spare parts are useful to us. We do not deal customers as the strops do.  Another reason why you should come to us is that we give your cash to you instantly.
Need Money? Get Top Cash For Any Make or Model

Many people do not realize that their old and rusty car might bring them a lot of benefits. They worry so much about selling their car because it might not get them a reasonable price. Don't worry about it anymore. You can sell your car to us, and we will make sure you get a significant amount of cash out of it. It is guaranteed that you will not face any frauds.
Except for your car is a European car, we haven't kept any terms and conditions for the type or model of the car you can sell us. We don't care what it's situation is. It can be old or new, totalled, rusty, etc. We only check which spare parts are repairable. Just bring your car to us, and we will tell you which parts are useful to us and how much do they cost.
We Buy Any Make Or Model
CARS, Vans
Utes & $x4
Used Trucks

Audi

Alfa Romeo

BMW

Citroen

DAF

Daimler

Volkswagen

Fiat

Jaguar

Lada

Mercedes-Benz

Mini Morris

Opel

Volvo

Vauxhall

Peugeot

Renault

Rover

Saab

Seat

Skoda

Smart
European Car Wreckers Bayswater offers free car removal.
Why are we dealing with the damaged European cars? As mentioned above, the demand for the spare parts of European vehicles, globally and internationally, is very high. We disassemble the car, take out the useful spare parts and repair them to sell ahead. Then, we get a high price for selling them. The rest of the car is sold for scrap.
Car Removal Made Easy – Scrap, Broken or Unwanted. Sell it today!
Selling your European car is not a difficult job now. We offer a straightforward procedure for the sale of your European vehicle. Just follow it step by step, and you might be getting your cash as soon as tomorrow.
Call Us

Take out 5 minutes of your busy day and call us. One of our expert consultants will answer you. Feel free to ask any questions regarding our services. If you feel satisfied, you can request a free quote as well. Our expert team would be there at your desired place, and after a thorough inspection, we will be able to give you an exact price estimate of the car.

Get An Appointment

The next thing to do is to schedule an appointment with our pickup team. This step can be done with a phone call. You can pick a time for your convenience, and we will be there to help you. We work day and night so choosing the car will not be a bother for us at any time. Also, we offer same day delivery service as well which means if you have a busy week, you can get your car picked by us today as well. Just take out all your personal belongings before giving us the custody of your vehicle.

Get Instant Cash

The last step is undoubtedly the best one. You will get cash for a car, or we can say some money for trash. Once our pickup team takes your junk, we will pay you the amount which we agreed earlier. The best thing here is that we don't have the concept of advance or bank payments which means all you get is on spot cash. Our team also does the documentation work. You just need to sign the papers which shall declare your consent that the car is now no longer under your ownership. So what are you waiting for? Call and get cash.